MAC Fall 2014 Symposium
Oral History, Archives, and Innovation
September 12 and 13
University of Illinois at Urbana–Champaign
REGISTRATION IS NOW FULL. THANK YOU FOR YOUR INTEREST!
Learn How to Use Digital Technologies to Curate and Disseminate your Oral History Collections
The digital world in which we all live has fundamentally changed the way institutions of collective memory preserve and create access to recorded life stories and experiences in an on-line environment. Every repository must reimagine and reevaluate the best way to collect, curate, and disseminate oral histories and decide which technologies and tools it should use to harness them, as it captures the history of the "living source." Yet given the vast number of institutions and practitioners conducting oral histories, how do we promote and standardize best practices? How can these best practices meet the varying needs of the content creators, the content curators, as well as the future users of that content?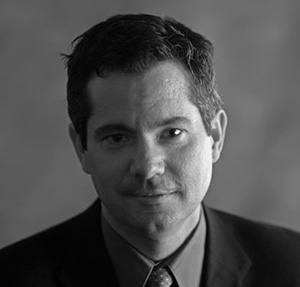 Dr. Doug Boyd
The symposium presents participants with opportunities to begin answering these questions. Over a day and a half on University of Illinois at Urbana–Champaign's campus, Dr. Doug Boyd, Director of the Louie B. Nunn Center for Oral History at the University of Kentucky Libraries, will engage with participants in a discussion to learn how to use digital technologies to curate and disseminate oral history collections. Dr. Boyd is a renowned expert in oral history, archives, and digital technologies. Among his innovative research initiatives, he developed OHMS (Oral History Metadata Synchronizer), which connects keyword searches to the corresponding moment in audio and video recordings. He currently directs the IMLS-funded project "OHMS: Enhancing Access and Discovery of Oral History Online," which explores ways to develop OHMS functionality for compatibility with archival content management systems.
Dr. Boyd will discuss techniques for transcribing oral history interviews; collection management considerations when working with oral histories; the use of metadata and other descriptive methods with oral histories; automatic speech recognition tools; disseminating oral histories; the OHMS (Oral History Metadata Synchronizer); the use of oral history interviews in digital exhibits; legal and ethical issues related to oral history; and digitization, digital curation, and preservation strategies as they apply to oral history interviews. The symposium will conclude with a panel consisting of individuals from local oral history projects, who will provide participants an opportunity to engage in a discussion about the use of the oral history venue to shift the way we think about documentation strategies and how they are responding to curation and access issues.
Keep Up To Date with MAC before the conference begins, follow our blog at http://macsymposium2014.wordpress.com.
Schedule
Friday, September 12
| | |
| --- | --- |
| 7:30 A.M.–8:00 A.M. | Registration and Breakfast |
| 8:30 A.M.–9:00 A.M. | Welcome, Introductions, Logistics (Anke Voss and Bethany Anderson) |
| 9:00 A.M.–10:00 A.M. | Introduction to Oral History Best Practices in Libraries and Archives, Ballroom A, Illini Union (Doug Boyd) |
| 10:00 A.M.–10:15 A.M. | Break |
| 10:15 A.M.–12:30 P.M. | Enhancing Access and Discovery Part 1: Curating Oral Histories, Transcription, Collection Management, Metadata, Automatic Speech Recognition (Doug Boyd) |
| 12:30 P.M.–1:30 P.M. | Lunch |
| 1:30 P.M.–3:00 P.M. | Enhancing Access and Discovery Part 2: Disseminating Oral Histories, OHMS, Digital Exhibits, Legal/Ethics (Doug Boyd) |
| 3:00 P.M.–3:15 P.M. | Break |
| 3:15 P.M.–4:00 P.M. | Enhancing Access and Discovery Part 2, continued (Doug Boyd) |
| 6:00 P.M.–8:00 P.M. | Reception at the Spurlock Museum |
Saturday, September 13
| | |
| --- | --- |
| 7:30 A.M.–8:30 A.M. | Breakfast |
| 8:30 A.M.–10:00 A.M. | Digital Preservation of Oral History: Digital Audio and Video, Digitization, Digital Curation and Preservation Strategies (Doug Boyd) |
| 10:00 A.M.–10:15 A.M. | Break |
| 10:15 A.M.–12:00 P.M. | Local Oral History Projects Showcase (Ellen Swain, Joanne Kaczmarek, Noah Lenstra, and Jack Brighton) |
| 12:00 P.M.–12:30 P.M. | Wrap Up and Parting Thoughts (Doug Boyd) |
Registration
Register online today by clicking here. Options for paying with either credit card or check are available.
Registration fees:
MAC Members: $120.00
Nonmembers: $150.00
Students: $75.00
Registration includes breakfast, lunch on Friday, and a reception at the Spurlock Museum on Friday evening. Attendees are eligible to receive 10 ACA credits to apply toward certification.
For questions, please contact cochairs Anke Voss, Urbana Free Library, [email protected], 217-531-7040, or Bethany Anderson, University of Illinois Archives, [email protected], 217-300-0908.
Travel
Located in central Illinois at the intersection of three interstate highways (I-57, I-74, I-72), Urbana–Champaign is home to not only a preeminent and pioneering public research university, but also a vibrant micro-urban community that includes a lively nightlife and arts and cultural scene, a strong emphasis on technology and innovation, and a dedication to environmental sustainability. It is serviced by an Amtrak line, Greyhound and Super Shuttle bus lines, and American Airlines via the University of Illinois Willard Airport. Additional information about local attractions can be found on the symposium blog: https://macsymposium2014.wordpress.com/.
Accommodations
The Symposium will be held at the historic Illini Union on the University of Illinois campus. Lodging will also be available at the Illini Union. Located in the heart of campus, the colonial-style Illini Union is near many local restaurants, shops, and major campus attractions. Its amenities include complimentary onsite parking, continental breakfast, wireless Internet, and a workout facility. To secure the MAC room block rate (King $109, Queen $104, and Double $94), you must reserve your room by August 17. Call the Illini Union directly at 217-333-1241 to make your reservations. Please use the group code "ARCHIVES" when making your reservation.
Overflow lodging will be provided by the Hampton Inn, a 10-15 minute walk to the Union. To secure the MAC room block rate ($119/night), you must reserve your room by August 12. The Group Code for the Hampton Inn is CHX Midwest Archives Convention. For more information, call the Hampton Inn at 217-337-1100, or visit http://tinyurl.com/ay7octq.
Reception
Participants will enjoy a catered reception on Friday evening at the Spurlock Museum also on the University of Illinois campus. A ten minute walk from the Illini Union, the Spurlock's five galleries capture the history and cultural heritage of the ancient Near East and Mediterranean, Africa, Oceania, East and Southeast Asia, Europe, and the Americas. Its vast collection of artifacts and ethnographic materials include Babylonian and Sumerian clay tablets and cylinder seals, an Ottoman coin collection, household items excavated from Pompeii, and South American pottery. For more information about the Spurlock Museum, visit http://www.spurlock.illinois.edu/.
Sponsors and In-Kind Donations
University Library, University of Illinois at Urbana–Champaign
Northern Micrographics
Graduate School of Library and Information Science, University of Illinois at Urbana–Champaign
Illinois State Archives
Records and Information Management Services, University of Illinois (Urbana-Champaign, Chicago, and Springfield)
Symposium Organizing Committee Co-Chairs
Anke Voss, MSLS, MA




Director, Champaign Co. Historical Archives




The Urbana Free Library




210 West Green Street




Urbana, IL 61801




Phone:

 

217/531-7040


Fax:

 

217/531-7088
Email: 

[email protected]

Bethany G. Anderson

Visiting Archival Operations and Reference Specialist

University of Illinois at Urbana-Champaign

1408 W. Gregory Drive
Urbana, IL  61801