MAC 2019 Symposium
I'm Alone, No You're Not: Solo & Small Shop Archivists Retreat
October 4-5, 2019
North Dakota State University
Fargo, North Dakota
About the Symposium
The 2019 MAC Symposium "I'm Alone, No You're Not: Solo & Small Shop Archivists Retreat" will be a truly unique experience. It will be the first MAC-sponsored event to be in North Dakota, and the first fall symposium focused on the needs of archivists who find themselves to be the only or one of the few professional archivists on staff. Solo archivists often feel alone navigating the tensions of long to-do lists and not enough time; big goals and limited resources; professional aspirations and limited professional development opportunities. This two-day symposium will provide opportunities to network with colleagues with shared experiences and to engage in conversations about professional development, leadership, project management, and more. 
Registration
Registration closed on September 23, 2019.
Registration fees:
• MAC Members: $150.00
• Non-members: $175.00
• Students: $75.00
The registration fee includes Friday lunch, snacks, and a copy of the book Dare to Lead by Dr. Brené Brown* (this text will be used and referenced during the Symposium).  
Participants can continue the conversation at a group dinner at Rhombus Guys, a favorite pizza joint in
downtown Fargo. Cost is $20 and transportation from the Homewood Suites will be provided.  Choose the option to attend via the registration form.** 
* Cancellation of registration will be reimbursed minus the cost of the book. The deadline for cancellations is September 6, 2019.
** Contact one of the Symposium Co-Chairs for information on alternate forms of payment. Contact information is below. 
Travel and Accommodations
Homewood Suites by Hilton
2021 16th Street North 
Fargo, North Dakota, 58102
701-235-3150
Event Room Rate: $119.00 plus tax per night (while there are no longer any rooms available at the conference rate, the hotel may still have a limited number at a higher rate.")

The hotel offers these amenities:
•

 Conveniently located two miles from Hector International Airport
•

 Complimentary airport shuttle 
•

 Free hotel self-parking
•

 Complimentary hot breakfast 
•

 Complimentary high-speed Internet access
To reserve a room, call the hotel or go online as directed below. Be sure to ask for the Midwest Archives Conference group or use the MAC group code for online reservations. 

• Call 701-235-3150; our central reservations line at 1-800-CALL-HOME

• Make online reservations at http://fargo.homewoodsuites.com . The group code for guests to use when making reservations is MAC.
Schedule

Friday, October 4, 2019
Location: NDSU Memorial Union, 1401 Administration Avenue, Fargo, ND 58102
8:00-8:30: Registration and Check-In
8:30-9:50: Opening Plenary – Dayna Del Val, CEO and President of The Arts Partnership
The Arts Partnership is a small organization and Del Val often functions as a solo professional in her field. Del Val's address will focus on the value artists and cultural heritage organizations bring to their communities, providing pointers about outreach and advocacy for cultural heritage and the arts.
10:00-10:30: Opening Session – Kelly Meyer, Life Coach and Mastermind Facilitator 
Kelly Meyer will open the Symposium and also introduce the concept of Masterminds: networking groups that offer encouragement and support through conversation, brainstorming ideas, developing goals, and offering accountability. Participants will be broken into Mastermind groups to develop connections and relationships with fellow solo/small shop archivists.
10:40-11:40: Concurrent Session I – Sessions will be led by Kelly Meyer and MAC Leadership
Participants will rotate through all of the sessions listed below throughout the day.
| | | | |
| --- | --- | --- | --- |
| Session | Title | Description | Presenter |
| A | Professional Growth | This session will explore opportunities to engage in professional growth at our own institutions, in professional organizations, and in our communities as we discuss the trajectory of career paths. This session will provide an overview of the professional skills and competencies required for archivists as well as resources to look for training. You will identify your own strengths and areas of growth in order to set goals for your professional development.   | Lisa Sjoberg, MAC Council Member |
| B | Advocacy and Development | How do you convince your boss to help you address issues and problems in your archival program… without sounding like a chronic complainer or a basket case?  How do you engage the powers-that-be to support your archives with words, actions, and, ideally, resources? This session will provide you with tools, tips, and strategies to help you advocate for yourself as a professional and your archival program without sacrificing your dignity, health, or sanity. | Colleen McFarland Rademaker, MAC Treasurer |
| C | Project Management | As in the myth of Sisyphus, archival work – particularly in the small shop – can feel like a neverending trek to the summit of a mountain we will never reach. Take a deep breath and engage in this session on project management, where we will discuss the skills needed for successful project management on any scale, understand the project life cycle, create a project description and workplan, and dive into some tools that can help you manage not only big, long-term projects but the day-to-day work you need to accomplish. | Jennie Thomas, MAC Secretary |
| D | Masterminds | Participants will network using Mastermind groups—a methodology that allows participants to challenge each other to create and implement goals, brainstorm ideas, and support each other with total honesty, respect, and compassion. Mastermind participants act as catalysts for growth, devil's advocates, and supportive colleagues. | Kelly Meyer, Life Coach and Mastermind Facilitator |
11:45-12:45: Concurrent Session II – See sessions above
1:00-2:00:  Lunch
2:10-3:10: Concurrent Session III – See sessions above
3:15-4:15: Concurrent Session IV – See sessions above
4:30-5:00: Closing – Kelly Meyer 
6:00: Optional Group Dinner at Rhombus Guys Pizza
Saturday, October 5, 2019
Location: NDSU Memorial Union, 1401 Administration Avenue, Fargo, ND 58102
8:00-8:30: Check-In
8:30-8:50: Opening – Kelly Meyer, Life Coach and Mastermind Facilitator
9:00-10:30: Concurrent Session I – Sessions will be led by MAC Leadership and Stephanie Baltzer Kom, Head of Technical Services at the State Historical Society of North Dakota
Participants will select two of the three sessions listed below.

Session

Title

Description

Presenter(s)

A

Arrangement and Description

Our collections aren't of much use to researchers unless the materials have been processed, or arranged and described, to some extent. The session will address the steps involved in bringing a collection of papers and other formats of records toward completion – from accessioning (intake) to basic sorting and box inventorying to the finished product. In addition to "how to" tips, the session will also acknowledge our reality of limited resources and support, and how to work under those circumstances. Participants will have an opportunity to process the "records" of I.W. Harper College, a fictitious school with backlog issues of its own.

David McCartney, Immediate Past MAC President

B

Access Online and Onsite 

Does providing online access to digital exhibits, digital collections, and finding aids feel like a pipe dream? Join us in discussing how to provide online and onsite access to your collections. We will help you figure out when "good enough is good enough," what minimum standards should be, low cost options, and thinking outside of the box.

Stephanie Baltzer Kom, State Historical Society of North Dakota

Josh Ranger, MAC Vice President

Trista Raezer-Stursa, Minnesota State University Moorhead

C

Digital Preservation

Is digital preservation something you know is important but aren't exactly sure how to add it to everything else you do or how to allow yourself to believe that doing anything at all is better than doing nothing perfectly? If so, attend this session that will borrow from the Digital POWRR model to provide: a practical review of digital preservation tools and services as they relate to the digital curation lifecycle; digital preservation in practice rather than in theory; ways to integrate preservation into your institutional workflow; and tactics to educate stakeholders to the importance of building a digital preservation program at your institution.

Alexis Braun Marks, MAC Council Member
10:30-10:45: Break 
10:45-12:00: Concurrent Session II – See sessions above
12:10-12:30: Closing – Kelly Meyer
About the Presenters
Plenary Speaker -- Dayna Del Val, CEO and President of The Arts Partnership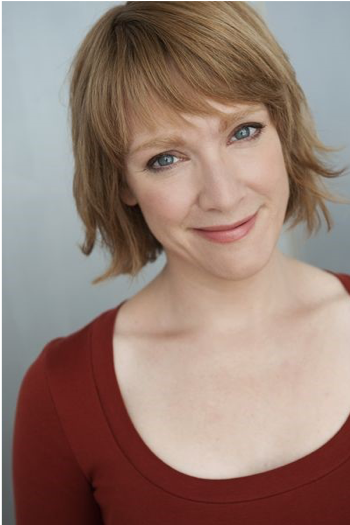 Dayna Del Val is a proven leader in arts advocacy and arts administration. She has transformed The Arts Partnership into a dynamic, responsive, arts advocacy powerhouse. A compelling communicator, her diverse writing platforms, radio and television interviews and in-person presentations consistently highlight the myriad and reciprocal benefits of investing in the arts for economic, community-based placemaking, cultural and quality of life aspects. An instinctive leader with a voracious curiosity for learning, Del Val has grown the organization by nearly 200%.
In 2018, Del Val received the Emerging Leader award from the North Dakota Association of Nonprofit Organizations (NDANO). In 2017, The Arts Partnership was awarded the Governor's Award for the Arts for Outstanding Arts Organization.
Additionally, she is a professional stage and commercial actor. She launched the original Legendary tourism ads for the state of North Dakota, but for some reason, everyone seems to focus on the Josh Duhamel ones instead. 
Symposium Facilitator -- Kelly Meyer, Life Coach, Career Counselor, Mastermind facilitator
Kelly Meyer is a Life Coach, career counselor, invited 

speaker, facilitator of Masterminds, office manager and personal goal planner. She enjoys strategizing with others to help them see their true created selves so to live a life of JOY. 
She has worked in higher education for over 15 years in the areas of Learning Services, and Career Services. She is certified in Strengths Coaching, Strong Interest Inventory, Myers Briggs and Psych K modality. 
Kelly has been married for 31 years, and has three adult child ren – daughter and twin boys. She enjoys reading, being in nature, kayaking, and is passionate about learning.
Concurrent Session Presenters
Alexis Braun Marks
Alexis Braun Marks has been the University Archivist at Eastern Michigan University in Ypsilanti, Michigan since 2011. Fortunate enough to find a job traveling around her home state as a program assistant for Minnesota History Day in 2001, she was able to check off every fiberglass sculpture in the state. During this time she introduced thousands of middle and high school students to the joys and frustration of research, and crossed paths with hundreds of solo archivists.
Despite her time in countless reading rooms, she started the graduate program at the University of Wisconsin-Madison not knowing that being an archivist was a thing. After graduation she became a solo archivist in Detroit and does her best to train up a new generation of archivists who take pride in being a little scrappy--she thinks of it as a way to repay all of those solo archivists confronted with a class of sixth graders in their reading room all those years ago.
David McCartney

David McCartney is the University Archivist at the University of Iowa, a position he has held since 2001. He has master's degrees in history and library science from the University of Maryland at College Park, and a bachelor's degree in journalism from the University of Wisconsin-Madison. In his reporting days, David worked for a succession of radio stations that either eventually filed for bankruptcy, eliminated news staff, or both. David took the hint and went into archives at about age 40. After nearly 19 years on the job at Iowa, he estimates about half of the holdings in his unit remain unprocessed, a backlog he keeps trying to chip away at. David also recently processed his family church's records in his home town of Charles City, Iowa – records which confirm his erratic Sunday school attendance throughout the 1960s.
Colleen McFarland Rademaker

Colleen backed into librarianship as a career after leaving a Ph.D. program in history and never starting an M.S program in physical therapy. After several years in academic reference librarianship, she fell in love with archives and never looked back. She served a variety of institutions as a solo / small shop archivist, including Whitman College (Walla Walla, WA), the University of Wisconsin – Eau Claire, Mennonite Church USA (Goshen, IN), and the Sisters of Charity of Leavenworth (KS). After thirteen years of solo / small shop archival practice, she has been finding her way as a middle manager at The Corning Museum of Glass (Corning, NY) since 2017.
Lisa Sjoberg
Lisa discovered archives during her undergraduate studies; a course she was taking required using the college archives to conduct an oral history interview. Little did she know at the time that this assignment would spark an interest, love, and professional path in archives. Lisa served as College Archivist and Digital Collections Librarian at Concordia College in Moorhead, Minnesota for 14 years and has recently moved into the role of Registrar at the same institution. Lisa's experience as a solo archivist developed skills and strengths that she has been able to translate directly to her new position. 
Trista Raezer-Stursa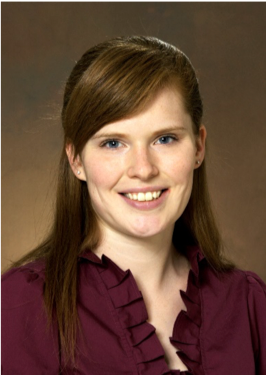 Trista Raezer-Stursa has been has been the university archivist at Minnesota State University Moorhead since 2018. Previously she has worked at the North Dakota State University Archives, Santa Clara County Archives, and Santa Clara University Special Collections. Having spent her entire career as a solo archivist or with a very small staff, Trista is familiar with the trials and tribulations of lack of funding, time, and staff to get it all done. However, being a solo archivist has given her the opportunity to try her hand at a wide variety of projects, such as teaching undergrad and grad students, supervise interns, publish two local history books, mount exhibits, and visit donors across town to appraise their family's historic materials.  
Josh Ranger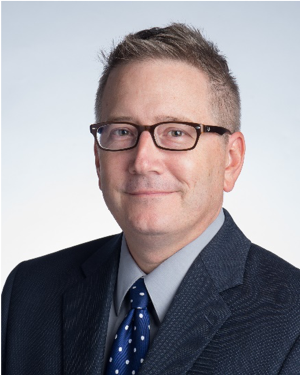 Joshua Ranger is now starting year 22 of what he thought would be a four-to-six year stint as the first professional archivist ever hired at the University of Wisconsin, Oshkosh. While inertia may be strong with this one, the University of Wisconsin-Madison SLIS graduate continues to enjoy the diverse responsibilities and challenges that come with a position that has grown and changed over time.  Never one to let the perfect be the enemy of the good, Ranger routinely skates at the edges of professional standards, best practice and, occasionally, good taste.  Still, Ranger's efforts to professionalize a moribund and neglected program earned the UW Oshkosh Archives and Area Research Center a Governor's Archives Award for Archival Achievement.  Coming up during the beginnings of online access to archival materials, Ranger assisted the establishment of both the UW Digital Collections and Recollection Wisconsin (originally Wisconsin Heritage Online) and conducted research on applying MPLP principles to digitizing manuscript collections.
Jennie Thomas

Jennie Thomas started her career as a solo archivist at Albion College, quickly becoming a jack of all trades, master of none, while overseeing the college archives, rare books collection, and United Methodist Church West Michigan Conference archives. Jennie currently is the Director of Archives for the Rock and Roll Hall of Fame, where, although not a solo gig, she has to be able to juggle her own work alongside that of the department and archives staff. Recent concurrent projects include an NHPRC grant to process the archives' backlog, Museum exhibition space renovations, a collections management system migration, an overhaul of digital preservation storage, and the selection of a new digital asset management system. She has used a variety of tips, tricks, and tools to manage this work over the years – some more successfully than others – from bullet journaling, to work in progress boards, to Gantt charts, to web-based list-making applications like Trello.
Special Opportunities: Explore Fargo and Moorhead
Fargo, North Dakota and Moorhead, Minnesota have numerous activities and attractions for visitors that cover a variety of interests. For more information, please visit the Fargo-Moorhead Visitors Bureau.
Here are some of the favorite locations of locals:
Food and Drink:
• 46 North Pints & Provisions
• Atomic Coffee
• Babb's Coffee House
• Boiler Room
• Drekker Brewing Co.
• Hotel Donaldson Lounge
• Junkyard Brewing Company
• NoBull Smokehouse
• Rhombus Guys
• Nicole's Fine Pasty & Cafe
• Sandy's Donuts & Coffee Shop
• Silver Lining Creamery
• Toasted Frog
• Twenty Below Coffee Company
• Vinyl Taco
• Würst Bier Hall
Attractions:   
• Downtown Fargo Shops (clothing, antiques, books, and more)
• Fargo Air Museum
• Fargo-Moorhead Visitors Center(home of The Woodchipper from the classic Coen brothers movie that bears the name "Fargo")
• Historic and Cultural Society of Clay County
• Island Park
• Moorhead Dairy Queen(birth place of the Dilly Bar and home of the largest Dilly Bar)
• Plains Art Museum
• The Fargo Theatre
Symposium Organizing Committee Co-Chairs 
Alexis Braun Marks, Eastern Michigan University
Trista Raezer-Stursa, Minnesota State University Moorhead*
Lisa Sjoberg, Concordia College
* Please send questions and inquiries for more information to Trista Raezer-Stursa at [email protected]  or 218-477-2379.