$40 for 40 Years Campaign to Support Bowen and Motley Scholarships
MAC Celebrates 40 Years (1972-2012) by Honoring its Past and Future

Wondering what to get MAC for its fortieth anniversary in 2012? How about a contribution to one or both of MAC's named scholarship awards, the Louisa Bowen Memorial Scholarship and the Archie Motley Memorial Minority Scholarship?
These annual awards exemplify MAC's goal of mentoring and supporting our future colleagues. Each award provides $750 toward tuition for students pursuing graduate education in archival administration, plus a free MAC membership. The Louisa Bowen Graduate Scholarship benefits one MAC-region grad student each year; the Motley Minority Scholarship offers awards to two grad students of African, American Indian, Asian or Pacific Islander, or Latino descent.
The Financial Goal
As of September 30, 2011, the award accounts contain these totals:
The Bowen scholarship account: $20, 579.97
The Motley scholarship account: $33,541.23
To fully endow each account, we need to raise the following amounts (based on 3.5% interest):
Bowen: $1,500.00
Motley: $13,500.00
Please consider donating $40 toward fully funding these two important programs (full funding would allow the income from the fund's investments to pay for the scholarships, rather than paying from each year's contributions). All donations are tax-deductible.
Renew your membership and donate to the scholarship funds
Midwest Archives Conference Donations
We are all proud to be able to assist the future members of our profession. How fitting to celebrate MAC's forty-year history and honor its past members by ensuring that the legacy continues!
Read more about these important awards, the honored MAC members for whom they are named, and the impact the awards have had on deserving recipients.


Louisa Bowen Award
Award information page: http://www.midwestarchives.org/bowen
Louisa Hopkins Bowen began her professional career in 1975 as archivist at Wayne State University. In 1976, she was appointed archivist for the National Board of the YWCA in New York City. Upon leaving New York, Bowen served as cataloger and archivist at the University of Memphis from 1978 to 1980. Relocating with her family to the St. Louis area, Bowen served for five years as curator of manuscripts at the Morris Library, Southern Illinois University at Carbondale, before assuming the position of archivist at Lovejoy Library, Southern Illinois University at Edwardsville. She held degrees from Skidmore College, Wayne State University, and New York University. Bowen passed away on October 24, 1996.
Long active in both her profession and her community, Bowen was a member of the Midwest Archives Conference and the Society of American Archivists; she also served as president of the Association of St. Louis Area Archivists. In May 1997, MAC's general scholarship was renamed the Louisa Bowen Memorial Scholarship for Graduate Students in Archival Administration to honor her contributions to MAC, including Legislative Update editor for the MAC Newsletter, Council member, and program committee chair.
Josh Ranger, MAC's current Secretary, received the Bowen Award as a student in 1997. He shares its impact:
Obviously, giving someone $500 is a great way to get a new member's loyalty! But honestly, the Bowen Scholarship cemented my relationship with MAC. It was a vote of confidence from a group I would soon call peers. And it immediately generated interest in doing more with the group. As I only get the opportunity to meet archives students at MAC meetings, I always try to take advantage of the opportunity to get to know some. I may not have $500 to give to each of them, but I want them to feel as welcomed as I was.
Katie Blank, Associate Special Librarian at the School of Information Studies, University of Wisconsin-Milwaukee, won the Bowen Award in 2008:
I am grateful and honored to be a past recipient of the Louisa Bowen Memorial Scholarship. The scholarship did much more than provide tuition assistance and a year of MAC membership. It encouraged me to give back to the profession locally, regionally, nationally and internationally by joining committees and leadership positions. I plan to continue my professional involvement as I progress in my career.


Archie Motley Award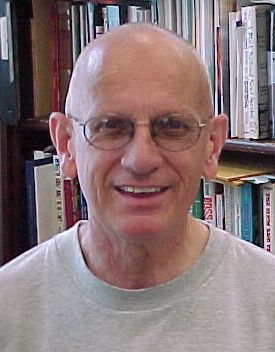 Award information page: http://www.midwestarchives.org/motley
Archie Motley was born on December 2, 1934, in Chicago. Son of prominent African American painter Archibald Motley Jr. and Edith Granzo, Motley graduated from Englewood High School and later earned a BA in philosophy from DePaul University in 1960 and an MA in philosophy from Loyola University Chicago in 1965. He began working at the Chicago History Museum in 1955 where he ultimately advanced to the position of curator of archives and manuscripts in 1974. He spearheaded active collection development of Chicago's urban, social, and cultural history—especially collections related to labor, African Americans, and community organizations—but also many other types of material related to Chicago's complex and tumultuous history. In 1998, he was named Chicago History Museum's archivist emeritus.
Motley was also a leader among archivists. He was a founding member and the first president of the Midwest Archives Conference. He was also active with the Society of American Archivists, the Society of American Baseball Research, and the Urban History Association. He provided longtime service to the Illinois State Archives and the Illinois Labor History Society, to name only two of many.
Motley's life and legacy cannot be easily calculated. His impact on the archival profession and on the history of un- and under-documented communities is impossible to quantify. Still, his imprint can be found on the stacks of research conducted under his ever keen and watchful eye. Researchers and donors counted him as friend and ally, archivists as mentor and role model. As such we can celebrate his contributions and continue his good work long into the future.
Jen Pack was the 2007 Motley Scholarship winner. She writes:
I am fascinated by Archie Motley as I discover more about him and his history. His desire to document the undocumented in our society is one that I share and hope to accomplish professionally as an archivist.
Cheryl Day won the Motley Scholarship in 2003:
It is truly an honor to be awarded a scholarship in the name of such a great man as Archie Motley. Although I never had the pleasure of meeting him, I hope to continue his legacy by pursuing a career in archival studies and the history of African-Americans.